Concept
The bed is an object with many meanings. As a symbol of domesticity, a site of power-struggle, a place for rest and refuge, or connection and exchange - given the multitude of its possibilities, the bed has been appropriated as an instrument for artistic expression by many.
Sleeping is an act closest to our most naked and vulnerable core of being, and the bed, be it a simple mattress, a modular bed, or an elaborate canopy, is one of - if not the most essential piece of furniture that is more than a mere object but one with enough gravity of place-making, the marker of a place of rest, or home. We often see the bed - and the space that hosts it, the bedroom - as a space that is entirely private, one that belongs to us and us alone, a sacred sanctuary, our cave and final refuge, somewhere to relax, feel safe, and finally be ourselves, on our own.
The highly personalised bed of My Bed, a work by the English artist Tracey Emin, is arguably one of the most famous examples of this aspect of the bed. First created in 1998, it was exhibited at the Tate Gallery in 1999 as one of the shortlisted works for the Turner Prize. It consisted of her bed with bedroom objects in a dishevelled state. The bedsheets were stained with bodily secretions and the floor was populated with intimate personal items from the artist's room, such as condoms, underwear with menstrual blood stains, other detritus, and functional, everyday objects, including a pair of slippers. The idea for My Bed was inspired by a sexual yet depressive phase in the artist's life when she had remained in bed for four days without eating or drinking anything but alcohol - the bed was presented in the state that the artist claimed it had been after languishing in it for several days, as a record of the particular period in her life.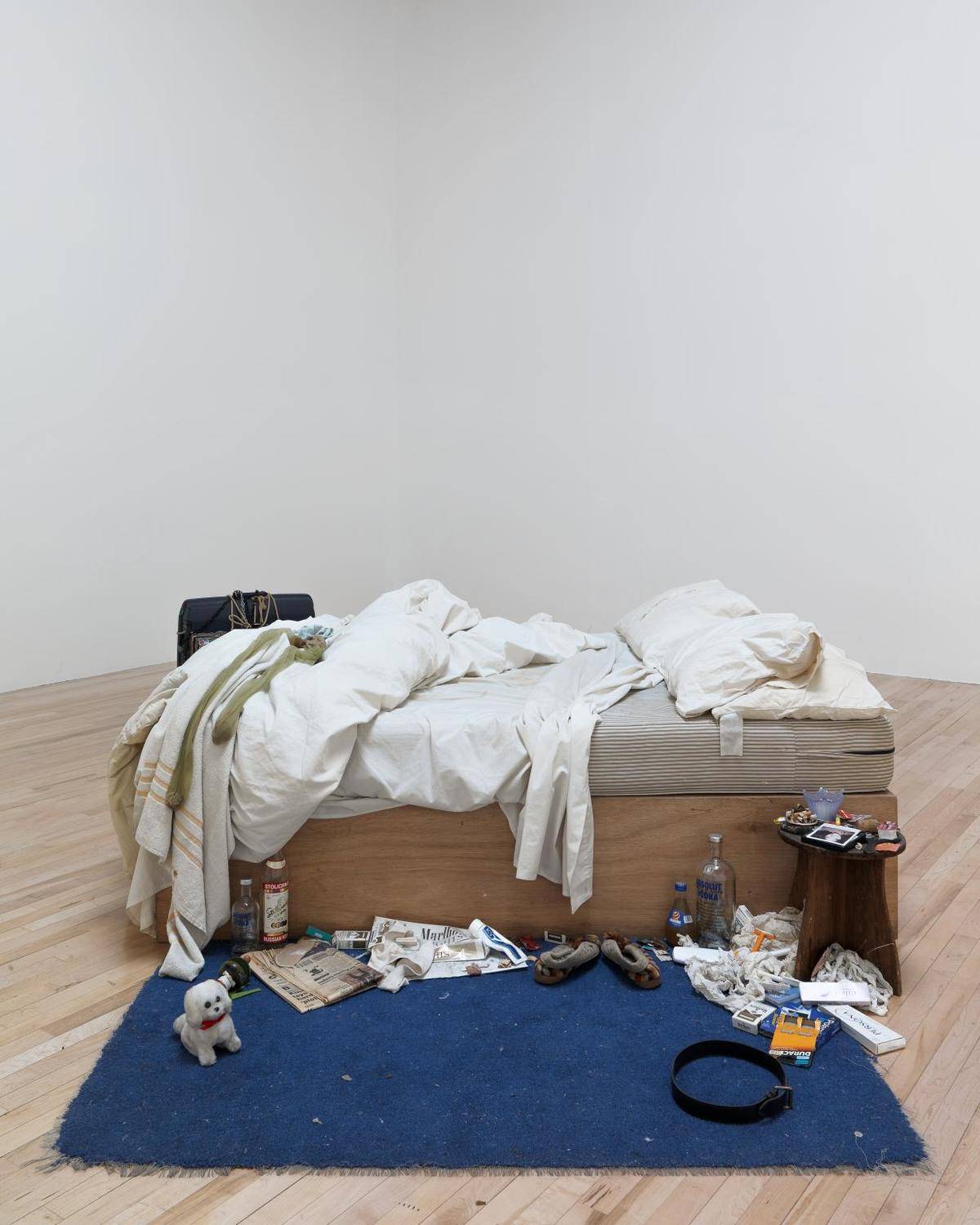 My Bed, Tracey Emin, 1998 | Tate




However, the bed is also arguably the most important site of interpersonal connection - deeply intimate and personal, yet nonetheless ruled by social norms. We meet other people, through often highly codified movements and interactions of the bodies, in the bed, and in turn, the experiences we gain from such exchanges inform our self-identity in the most fundamental ways, precisely because of the overlapping of the personal and the social.

Everyone I Have Ever Slept With 1963–1995 (1995), also known as The Tent, was another artwork by Emin that explores this social aspect of bed - the sharing of bed, and by extension, sharing sleep and intimacy. The work was a tent with the appliquéd names of, literally, everyone she had ever slept with. The title is often misinterpreted as a euphemism for sexual partners, but was in fact intended more inclusively. According to the artist, "you don't do that with someone you don't love and don't care about."
The 102 names in The Tent are marks the artist carries on her, all of them being people who she will not - or perhaps, does not want to forget. Indeed, we go into bed carrying all those who we have shared a bed with. The memories of the experiences. Our life and history, our luggage and burdens.
Empathy and Prostitution (2013), a conceptual and performative work of critical and biographical content by Spanish artist Abel Azcona, was inspired by his biological mother, a drug user and sex-worker who abandoned him at the clinic a few days after his birth from an unwanted pregnancy. In this particular piece, the artist sought to empathise with his mother and with the moment of his own conception. Azcona offered himself naked to the galleries' visitors on a bed with white sheets, so that they could exchange intimacy - sexual intimacy included - with him.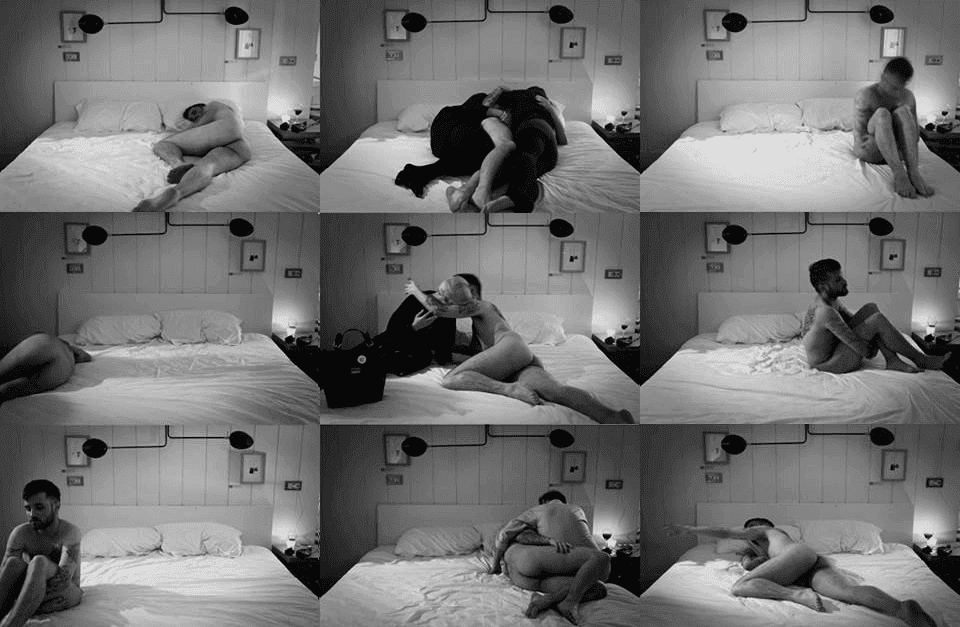 Empathy and Prostitution (2013), Abel Azcona
While Azcona's work coded the bed as a site of personalised pain, sexual exchange, power struggle, and potentially of gender, class, and other social-economic exploitation, Yoko Ono and John Lennon seek to reconceptualize the bed - probably by reminding us of its original purpose, and our most instinctive feelings towards the bed - it being a symbol of safety and connectivity. The famous Bed-ins for Peace (1969) were two week-long nonviolent protests against wars, intended as experimental tests of new ways to promote peace, as the Vietnam War raged in 1969. The idea is derived from a "sit-in", but the artist duo instead conducted their non-violent occupation in bed, targeting it at world media and political leaders. The press were expecting them to be having sex, but instead the couple were just sitting in bed, wearing pyjamas—in Lennon's words "like angels"—talking about peace with signs over their bed reading "Hair Peace" and "Bed Peace". The public proceedings were filmed, and later turned into a documentary Bed Peace, and the bed-in action has since been re-interpreted and re-used in protests by a number of artists since 1969.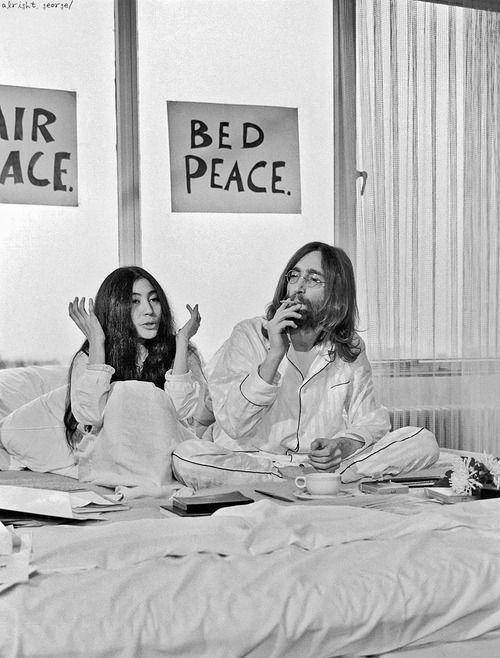 Bed-ins for Peace (1969), Yoko Ono and John Lennon
About One Sheet of Warm Coexistence
Inspired by her own intimate encounters, the artist channels her fascination of the ability of bodies to hold memories and create meanings into this new performance piece. By introducing an impersonal modular bed into a white-cube gallery for a timed encounter, artist Sonia Wong is setting up the bed as the blank canvas for a study of intimacy. One Sheet of Warm Coexistence is an invitation to the audience to a collaborative investigation of the possibilities of intimacies - physical and emotional, personal and social - within constructed temporal, spatial, and relational conditions.
One Sheet of Warm Coexistence is a two-part piece. First the performance, in forms of a structured situation of encounter, which will be recorded by a camera by means of time-lapse photos, to capture the fleeing moments of intimacy the artist and audience shared in the bed, very much along the line of Sophie Calle's 1979 work The Sleepers, in which the artist asked people to give her "a few hours of their sleep. To come and sleep in (her) bed. To let themselves be looked at and photographed. To answer questions". This will be followed by an exhibition, which will showcase the photos as testimonies of the many possibilities of intimacies, in all shapes and sizes, postures and distances, with handwritten notes by the artist recounting each and every encounters, and her reflections of this study of conditional intimacy: What kind of intimacies are possible, under what circumstances, what for, and whom with?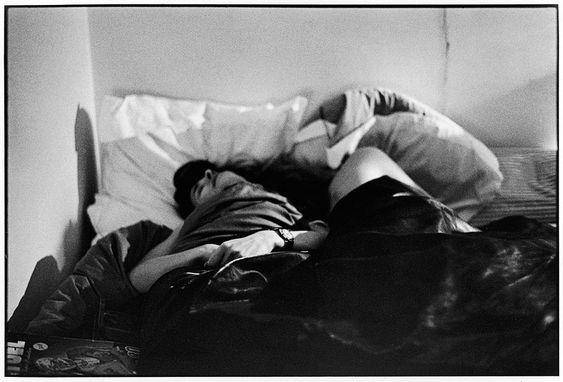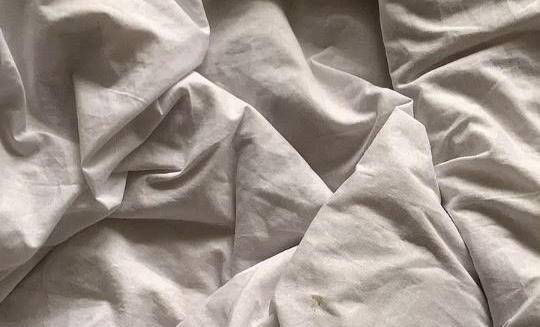 *This event is an one-on-one art event, only one person will be admitted at one session.(Duration: 45min).
*Session at 8pm-9pm will allow more than one person and less than three people to travel together.
*To ensure your participation, please be sure to confirm your admission time. Start and end times are fixed, late arrivals will not be able to enjoy the full program.
*The program contains sensitive and adult content, audience must be at least 18 years old.
SONIA WONG ARTIST BIO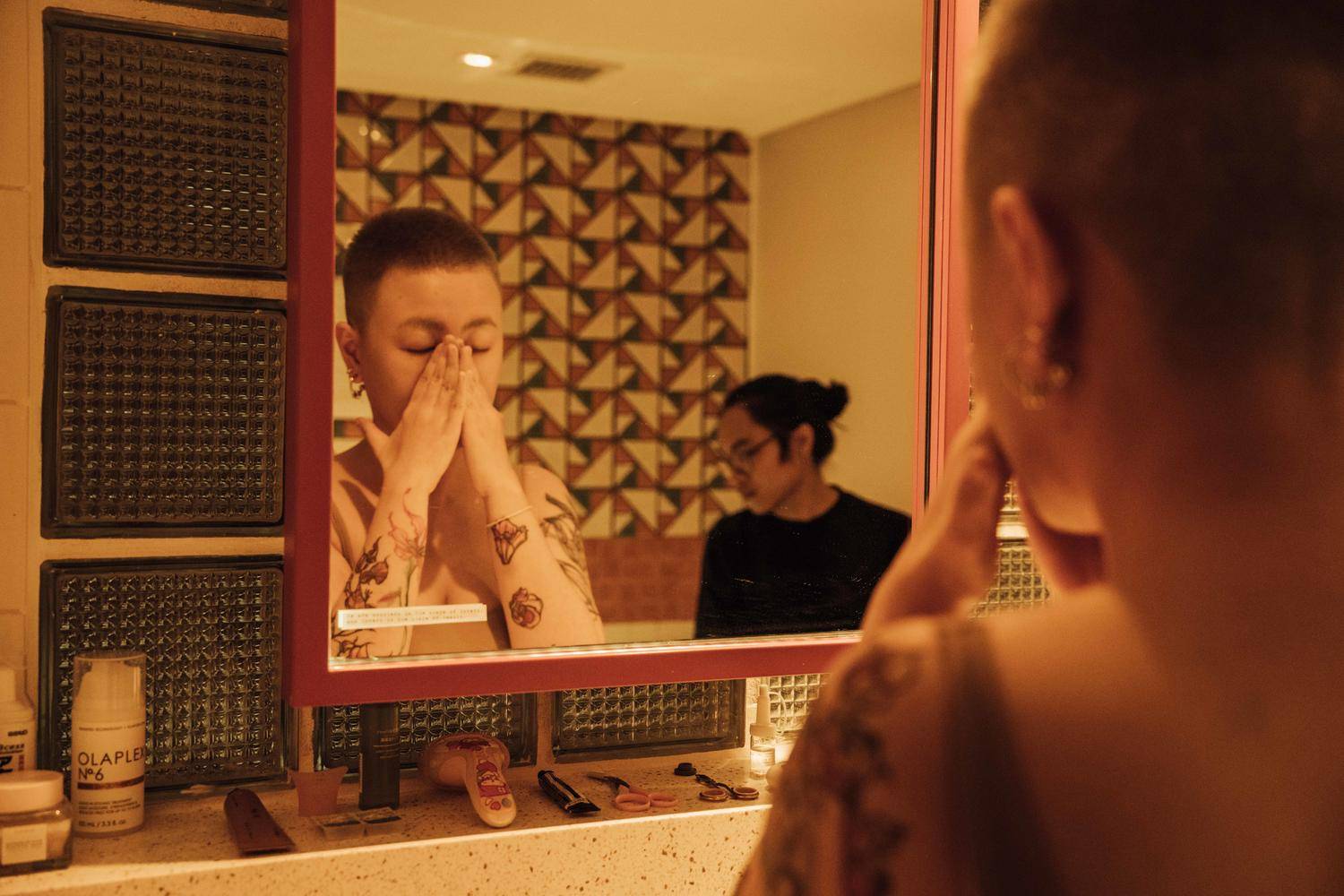 Sonia Wong is an interdisciplinary artist, writer, and researcher based in Hong Kong. Her work explores sexuality, identity, intimacy, and violence, within the context of Asian histories and colonial legacies.
Sonia works primarily with text, presented through publications, installations, and live performances. Given the artist's extensive involvement and exposure in different fields as an academic, advocate, curator, community organizer, among many others, her works are border-crossing, often intertwining the personal and the political, the emotional and the intellectual. Her voice is one that is highly intimate and distinctively feminine, as she consciously draws from her personal history, incorporating materials from her diary, private correspondences, and personal texts, old and new. Combining her artistic and critical tools, she interrogates divisions and boundaries by highlighting the overlapping of temporality, spatiality, and corporeality.
Her recent projects focus on exploring femininity, relationship, connection, desire, vulnerability, intimacy, and trauma, through a combination of performed text, installation, and immersive visuals and ambient soundscapes. She debuted at Tai Kwun with "Becoming The Wild Thing" (2022) at the opening of "Myth Makers—Spectrosynthesis III" Exhibition (2022) with collaborator Zoë Marden, with two reruns of the performance in March and April 2023, and a solo performance "Delivered Not Read" presented by Eaton HK in February 2023.